Custom designed and fabricated lobby and office signage. Large format wall murals, illuminated and non-illuminated 3D letters or attractive panel signs with decorative standoffs.
Panel Signs with Standoffs
Frosted acrylic or brushed aluminum back panel with decorative chrome-nickel standoffs. Artwork (graphics) can be either die cut vinyl or 3D letters and logos, painted to match your corporate brand colors. This is an elegant yet economical option for lobby signage. Optional LEDs for back lighting of panel is also available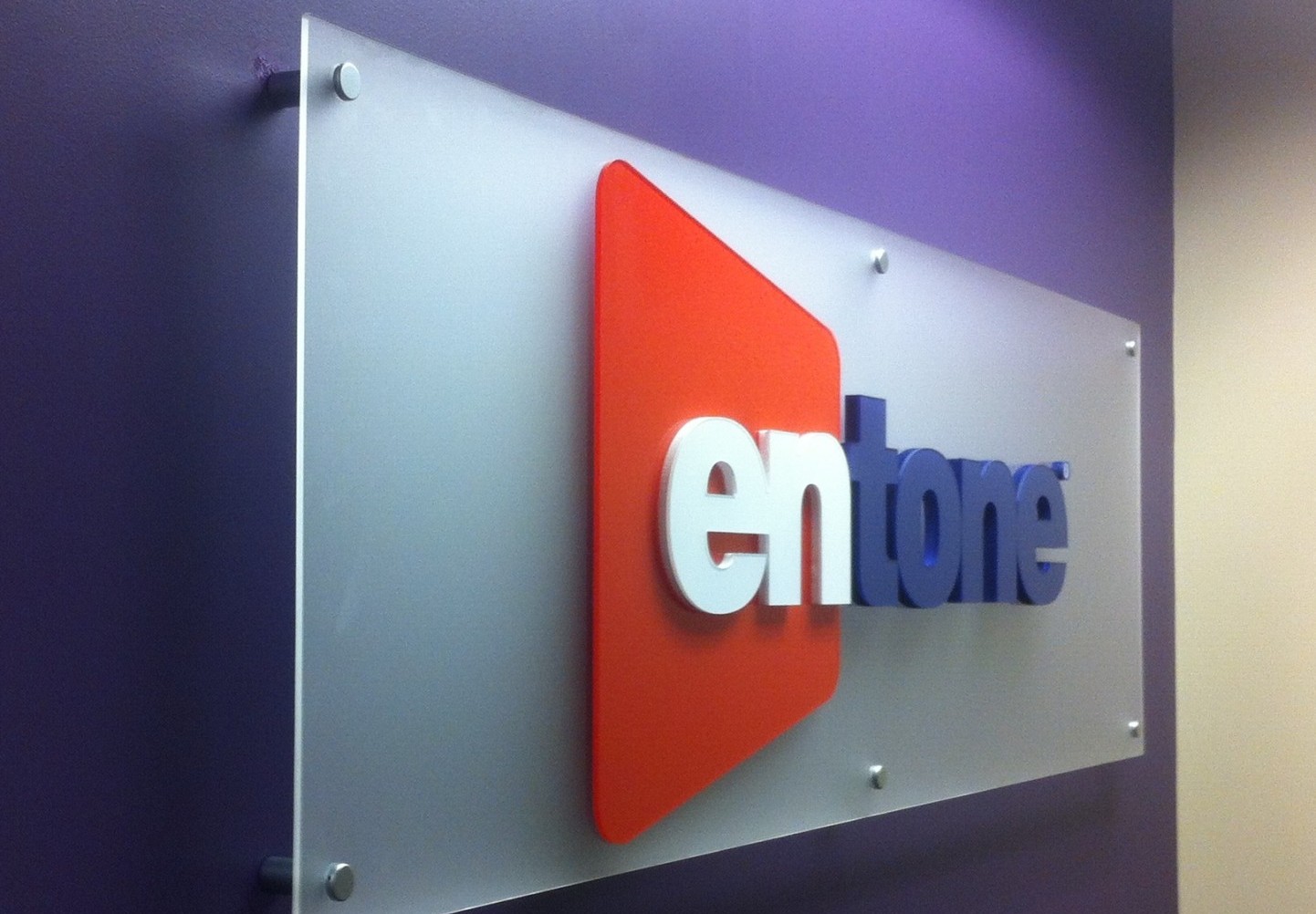 Dimensional Letters & Logos
Dimensional art cut and painted per your corporate brand. Installed either directly on the wall or with spacers. Other options of materials also available including brushed aluminum or brushed gold with contrasting black or marble white sides (returns).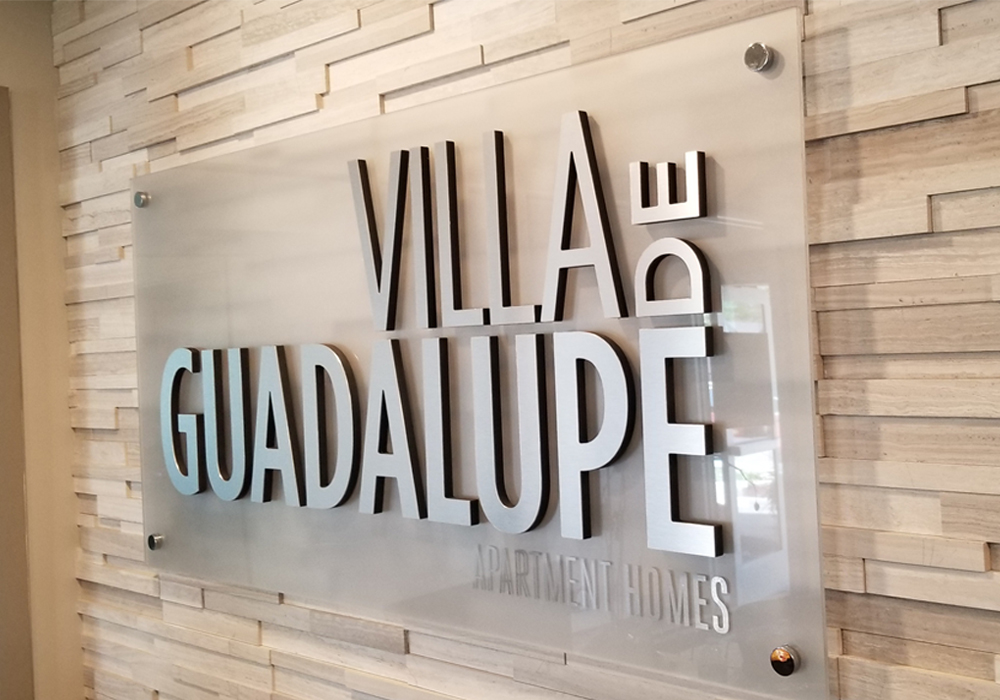 Illuminated Reception Signs
Variety of options available for illuminated reception signs including back (halo) lit, individual cut letters, side lit (push thru) acrylic letters or face lit artwork. We also offer color changing LEDs that can be controlled with a remote control. Have a blue color lighting one day and white color the next!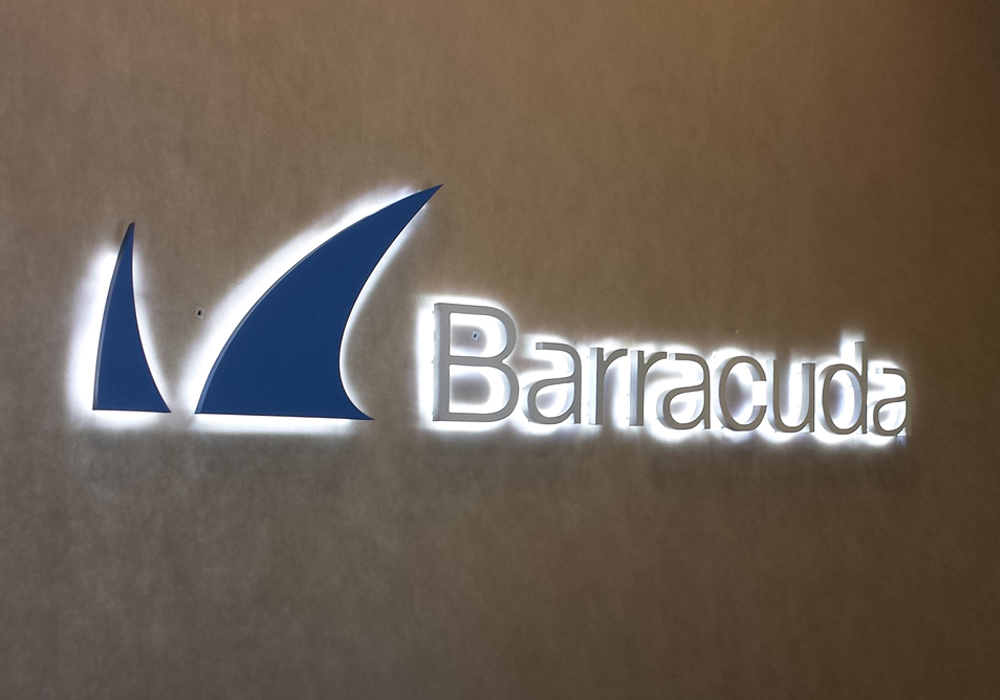 Office and room signage available in a variety of shapes and sizes with changeable names.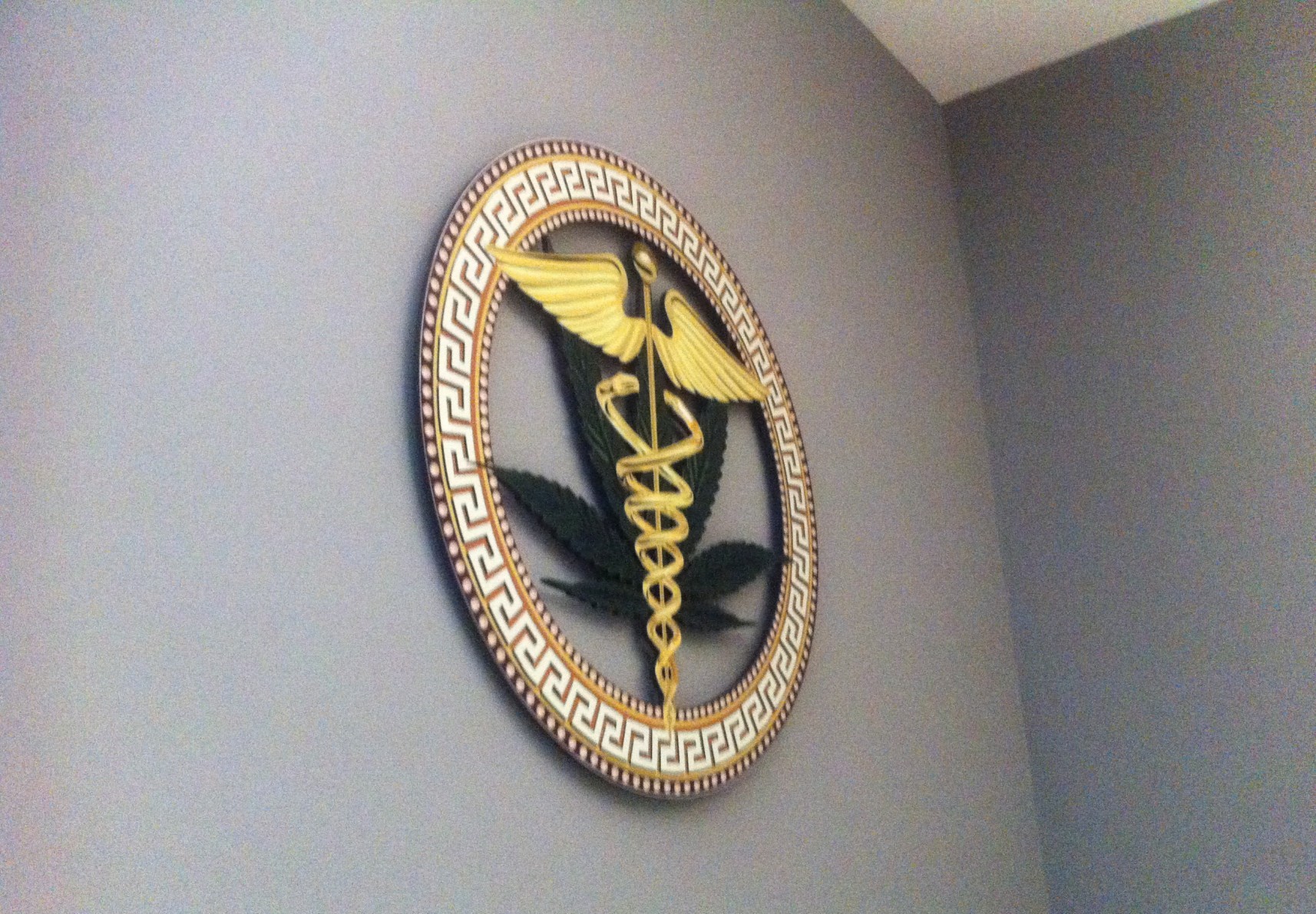 Our custom ADA complaint signage is available in a variety of materials. Back painted acrylic, custom metallic or Rowmark acrylics are some of the options available. Ask us for samples or a custom quote.
Way Finding and Directory signage, built custom to your specific requirements. Or choose from a variety of pre-designed options.